our methods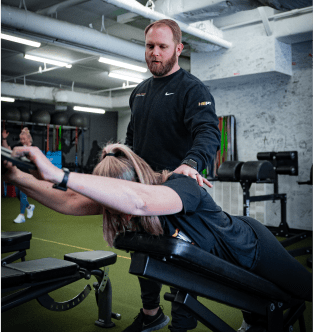 MANUAL THERAPY
Our physical therapists use manual therapy to aid the speed and effectiveness of recovery. These treatments lead to reduced pain and swelling and increased mobility in the areas affected.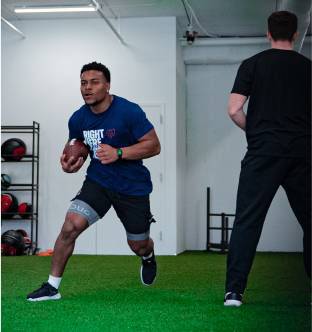 SPORTS PERFORMANCE REHAB
Often, those who are returning to sport are underloaded and not challenged enough during rehab. We provide individualized programming and education on your transition back to full play.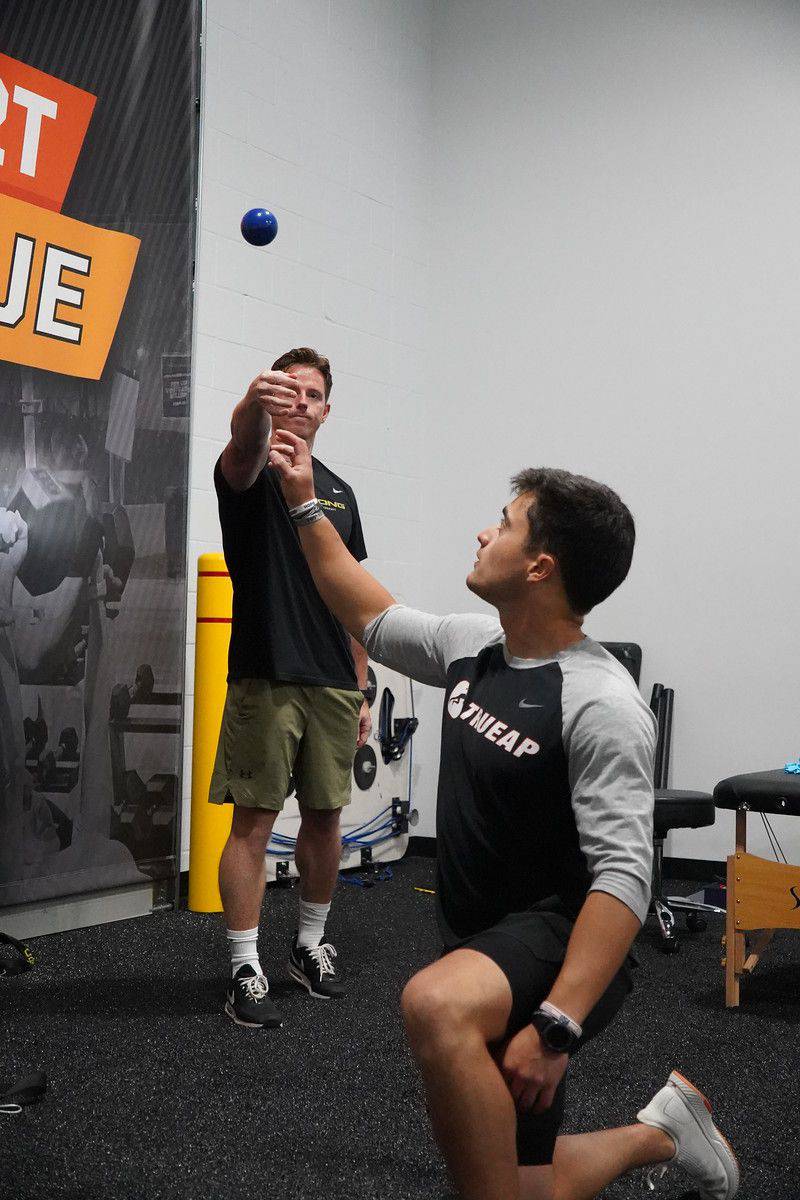 MOVEMENT RETRAINING
Just recovering from an injury isn't enough. At Herlong Sports Physical Therapy, we will teach you how to move properly so we can reduce the risk of you reinjuring yourself in the future.
INJURIES WE TREAT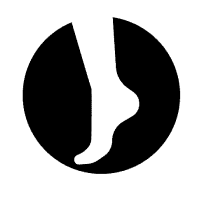 Hip, Knee, Ankle & Foot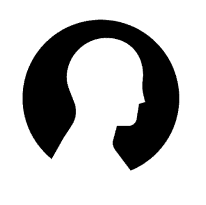 Head, Neck, & Concussions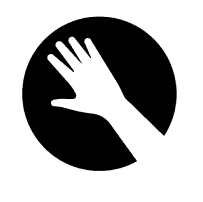 Arm & Shoulder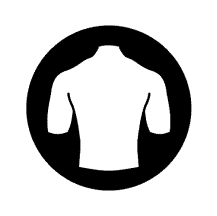 Back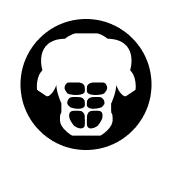 Core
Learn More
What Patients Are Saying
Strong attention to detail, caring, really helps you understand your problems and how to fix them.
- Heather
Herlong Sports has been a vital aspect of my journey towards recovery. My neck mobility, shoulder strength, and mental capacity have all seen a significant improvement. Everyone on staff is unbelievably kind, caring, attentive, and skilled within their field of training. The Herlong employees are exceptionally accommodating and promote an atmosphere of warmth, rejuvenation, and enthusiasm. The attention to detail and recovery plan that is put into place for each patient/client is unlike anywhere else I have been.
- Jonathan
I've been going to Herlong sports pt for about 2 years. When I first started going I could barely make it through my soccer games without severe pain. Now I just finished my first college season with no pain thanks to pt. Would highly recommend for anyone to go especially athletes. Everyone there is very nice and friendly
- Noah
Can't say enough great things about Herlong. Shawn and his team have such a fun welcoming environment and are incredibly knowledgeable in their work. Highly recommend.
- Sarah
This is by far the best physical therapy you can choose. All the employees are extremely nice and friendly, and always welcome you with a smile. It'd be a HUGE mistake not to choose Herlong Sports Physical Therapy.
- Dustin
Shawn and his team are knowledgeable and hardworking.  I've been going there for about 3 months and have since worked on my core strength and tight back.  My back no longer is giving me issues and my strength is improving to new personal records. I feel confident in their abilities to help clients achieve their goals. I'd recommend everyone to them!
- Jeffrey
The absolute best for physical therapy!  Shawn and his staff are extremely knowledgeable, positive, and personal.  They not only treat the ailment, but educate their patients on how it happened and how to prevent future injuries.  They're great with kids too!  Thank you Shawn and staff!
- Meghan
I tore my ACL and got recommended to this place. Shawn and his staff have been amazing to me and I'm already on the road to a great recovery. I love this place and definitely recommend it!!
- Katie
I highly recommend Herlong Sports PT. I had been struggling with shoulder issues for years and it was starting to limit my movements at the gym. I decided to find a sports PT that would help me fix the problem versus tell me to stop doing the movement. Herlong came highly recommended and they have done exactly that. Shawn and team have done an amazing job helping me with my form which has finally improved my shoulder pain after 6 years of dealing with it. The team is fantastic.
- Lisa
Herlong Sports Physical Therapy is great! I started seeing them for a back injury after a friend's recommendation. They explained all the exercises thoroughly and helped me understand why the injury may have occurred. Throughout the recovery process, they gave me a ton of movements to help strength and mobility to prevent reinjuring my back. I highly recommend going to Herlong if you ever need PT!
- Kassie
Best physical therapist east of the Mississippi. Shawn Herlong fixed my torn labrum in my left shoulder after many other "professionals" failed! His combination of knowledge and passion for helping others has made a lasting impact not only on my injuries but on me as a person! I am happy to say Shawn is not only my physical therapist but also a great friend now!
- Sam
Shawn and the staff at Herlong PT are awesome to work with and have helped me work through knee pain I've dealt with for years. After working with them this summer my knee pain has gotten significantly better and Shawn has helped me to correct a lot of small details in my training I wouldn't have addressed on my own. As a D1 athlete who has been to multiple PTs I highly recommend!
- Carly
Came in about a month ago trying to heal my ankle and hamstring, and not expecting much like at my previous PT. This place was much different though, the space itself felt a lot different compared to other PT locations. There were athletes getting athletic training and patients receiving treatment. The atmosphere felt like where an athlete would belong. I'm so glad I was able to find a PT that takes care of me.
- Misha
Shawn is amazing! He is very patient with my impatient teenager! I love how specific he is and I love how he takes video clips of the exercises she is supposed to do at home. Highly recommend!
- Amanda
As an avid athlete, I've had my share of injuries and Shawn is the best physical therapist I've worked with. He's worked most recently on my achilles after it flared up with tendinitis. Shawn is very attentive and has a way of tweaking every exercise so it isolates the exact right muscle/joint to produce maximum results. I'm also a big fan of dry needling with stim and Shawn is one of the only PTs in the area that does it. If you're an athlete recovering from an injury or just need periodic maintenance, I would highly recommend Shawn and his team.
- Athlete
Nothing but great things to say about the staff and environment. I went to Herlong Sports prior to and after my ACL surgery and have been walked through every step of the way for my knee rehab. The patience, empathy, and professionalism reflects in each patient they treat. I truly appreciate the attention to detail that the team demonstrates. I would definitely recommend seeing the staff here to get you feeling better
- Lexi
Dr. Shawn Herlong has helped me so much. I tore my adductor and hamstring and I was feeling so much better after the first session! He's been helping me for a couple months and I'm so much better than I was before and way stronger. He's the best physical therapist I've ever had and I would recommend him to anyone
- Lily
Herlong Sports Physical Therapy is great. Scheduling is really easy and my physical therapist was really knowledgeable and helpful. Overall everybody at the facility is really kind and I had a great experience. I would definitely recommend this place
- Colin
I had knee pain for about six years and surgery was not an option. When the knee pain worsened I finally decided to try physical therapy. I am amazed that Herlong Sports Physical Therapy solved my knee pain problem. After each session I journaled what they taught me.  Now I am committed to using those notes and to stick with the exercises that made my knee feel healthy and strong. Thank you Herlong!
- Jennifer
I have been to a few different physical therapy places in the past and just never got the attention that Herlong has given to me. From my first visit, I knew that I was in good hands. Herlong takes the time to listen to my concerns and adjust the treatment plan accordingly. I have only the highest praise for Herlong and would highly recommend them and their 1-on-1 approach
- Eric
I love Herlong's approach to physical therapy. Using technology to understand movements and how my muscles work was really helpful. It helped me in the gym as well as at home doing my exercises. My physical therapist listened to me and understood my needs. I'm feeling so much better!
- Misty
Herlong Sports PT has helped me so much. I tore my adductor and hamstring and I was feeling so much better after the first session! They've been helping me for a couple months and I'm so much better than I was before and way stronger. They're the best physical therapists I've ever had and I would recommend them to anyone
- Lily
Fun and energetic environment. Very informative while doing rehabilitation exercises. They are the first physical therapy team that has helped relieve my old knee and back injuries. They have also helped my younger kids get through some sports injuries. Highly recommend Herlong Sports Physical Therapy!
- Mike
I came to Herlong Sports for my back and I can proudly say that today I experience no pain! They are amazing physical therapists who pay close attention to their clients and put them first. Not only that but they are extremely personable and kind. They also helped both my sister and brother with their sports injuries and both are back and better today. Go here!
- Caroline
Great experience with Shawn and his team. Gave me lots of tips and exercises to help me relieve my pain and get back to my workouts. He also helped improve my form for various exercises so I don't get hurt again! Highly recommend!
- Jen
I had a great experience with HSPT! They helped me understand my injuries...of which there were many! They helped me rehab my ankle and recover from a horseback riding fall at the same time. They made sure that I received the right care through their network to confirm the extent of my injury so they could get to work properly treating me and getting me back to doing the things I love. You're in good hands with HSPT!
- Julin
Herlong PT is excellent! They have helped me to rehab my knee after ACL & meniscus surgery. They are encouraging, upbeat, empathetic & knowledgeable. They push me but not too hard. I am making steady progress...and I thank them for it. I would 100% encourage others to rehab here.
- Sara